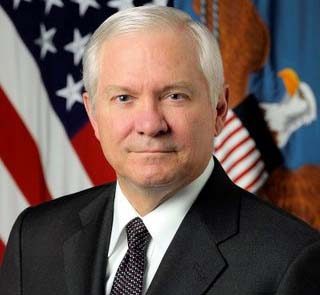 The U.S. Secretary of Defense, Robert Gates, is stepping down this week. Gates has served two presidents, George W. Bush and Barack Obama, and has been in office since 2006. President Obama awarded the Presidential Medal of Freedom to Gates at a ceremony Thursday morning.
During his tenure as Secretary of Defense, Gates has been an advocate for reducing global poverty. Gates believes that military strength alone cannot cure the world's ills. As early as 2007, Gates called for an increase in the U.S. budget for foreign aid, stating that future wars will be largely political and not purely military-related.
U.S. spending on foreign aid lowers the threat of terrorism by reducing the desperate conditions many future terrorists find themselves in. By providing education, food and opportunity to these people, the United States can prevent terrorism being the only chance for a future.
The Borgen Project would like to wish Mr. Gates well in his future endeavors and thank him for his hard work as Secretary.